Blogger
Everyone knows that all the agencies that measure freedom of speech, media freedom or rule of law say that Egypt is the worst in the world – or only exceeded by 1 or 2 other hell holes. Turkey which gets criticism has about 1/3rd as many political prisoners, doesn't man-handle the media, has an assertive judiciary and doesn't fix elections.
Here are some Egyptian anecdotes which might interest and put flesh on this cadaver.
Shadi Abuzeid a blogger was rounded up on the 9th of this month. The charge of course is 'spreading false information' although the Egyptian judicial system is so corrupt the prosecution will never have to prove its false – just that the regime hates it. It's a sign of junta overreaction that this chap's readership was only in the thousands or maybe tens of thousands and, as far as I can find, he is not used as a source by the decedent, perverted, Jewish Western media. Seems like an trigger-happy response from a military whose judgment no one relies on.
https://www.news24.com/Africa/News/egyp ... n-20180508
He previously worked for a satirical TV show that the military pulled – without laying charges but that doesn't matter because they get what they want - legal or illegal. The show and the blogger were satirical of some of the infallible and always correct institutions in a society that has impoverished itself and created chaos under them.
He's been arrested by State Security so the best to be hoped for is a vicious bashing and half a dozen fractures. Its interesting that his lawyer is prohibited access to him – only in Egypt.
Three days before the blogger Sherif Gaber/Haber was arrested by the goons for 'insulting religions" – whatever than means because the Egyptian Constitution asserts freedom of religion but it wouldn't be the first time there was a law that was illegal under the constitution but still upheld by a barely literate senior judge.
https://www.timesofisrael.com/egypt-aut ... t-blogger/
Mohamed Radwan Mohamed, a blogger better known as "Mohamed Oxygen," has meanwhile been held ever since his arrest a month ago, on 6 April. His sidewalk interviews with members of the public and his interviews with well-known figures, addressing political and social issues in a relaxed style, have won him hundreds of thousands of followers on Facebook and YouTube.
Paying tribute to him on the Deutsche Welle website, the Egyptian novelist Alaa al Aswany wrote: "He knew he could never get a satisfying job in the traditional newspapers or TV channels but, instead of despairing, he decided to become an independent journalist and blogger."
In the last week or so blogger Wael Abbas has been rounded up – for defaming Islam, attacking his country and raping his mother.
http://www.dw.com/en/prominent-egyptian ... a-43902316
. He has been active back to 2006 in recording police brutality. There was no warrant shown for his arrest – but why do you need a warrant to do anything. Oddly he hadn't been writing/blogging for quite a while – but why worry about that.
Abbas' disappearance followed the arrests of two other bloggers, Sherif Gaber and Shadi Abuzeid, who was famed for his satirical videos on YouTube and Facebook.
On Tuesday about 10 days ago, an Egyptian military court jailed journalist and researcher Ismail Alexandrani for 10 years, a sentence condemned by Amnesty International. He was charged with disclosing military secrets, joining a banned organization and distributing false news but not with rape of his mother – it was his sister. The international up-market media regard him as a very well informed journalist on the Sinai problem.
Alexandrani had reported on the Egyptian army's campaign (embarrassingly unsuccessful after 7 years of 'effort') against militants in the Sinai Peninsula. I think his problem was that his reporting on Sinai was what the world knows – after 8-20 years the Army of Egypt has underwhelmed (at best) in dealing with Terrorism/ Bedouins in the area. Really! Are no failures to be reported – probably not
Sissi was re-elected in March by securing more than 97 per cent of the vote.
Mohamed Lotfy, is the director of the Egyptian Commission for Rights and Freedoms. Mr. Lotfy's wife was arrested during a raid on their home on the morning of May 11, shortly after she posted a video on Facebook in which she complained about what she described as sexual harassment toward her by a police officer. Mr. Lotfy believes his wife's arrest was a sign of government harassment of his family over his own work as a human rights advocate. It may also been her saying the police were not good – as if anyone doubted that.
The details are worth going into. She was groped twice in a few hours – not a rare event in the world's 'best' city for women. She got onto the internet and said some negative things. She said: "Screw anything that has the name of Egypt in it," she ranted. "Today the policeman at the bank was talking dirty to me while grabbing his penis. Screw the police.". Seems sensible to me. Quickly she, her lawyer husband and 3 year old child were arrested in the middle of the night. She was charged with crimes that include membership in a terrorist organization (what a joke she is a glamerous upper middle class western style woman), calling for terrorist acts over the internet (no evidence for this), and spreading false news that "damages the public order and harms national security." All made up by the endlessly 'inventive' Security Service or Military Intelligence. She is a stay at home mum that doesn't do politics but I'm sure evidence can be easily invented.
https://www.thedailybeast.com/sexually- ... amal-fathy
She doesn't look like a terrorist to me: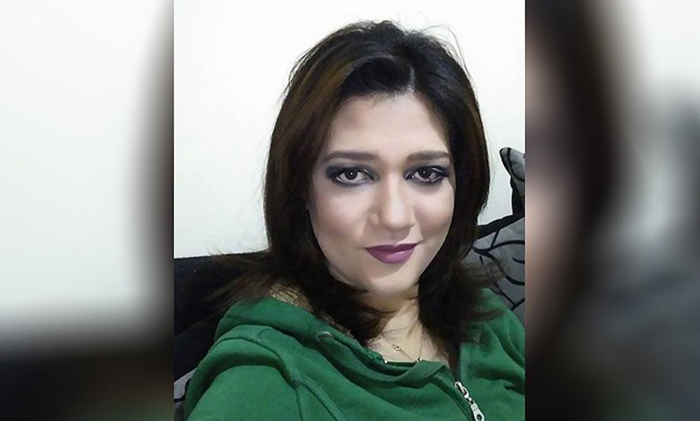 Maybe her baby could be beaten to get a 'confession'.
Egyptian authorities on Friday about a week ago arrested attorney Haitham Mohamedeen on accusations he was behind rowdy Cairo protests over a subway-fare increase. (to some people with robot minds that would be a threat to national security). He has been 'charged' with 'inciting terrorism and belonging to an outlawed group' Maybe those charges are just part or all pro-forma arrests.
http://www.middleeasteye.net/news/egypt ... 2013158471
. Also arrested in recent weeks were opposition activist Shady Ghazaly Harb, and online video satirist Shadi Abu Zeid/Zaid.
The Zaid story is a great one – except for him. Several years ago he filmed himself in Tahir with "a young actor, Ahmed Malek, handing out what they said were celebratory balloons to policemen in Tahrir Square on the fifth anniversary of the 2011 uprising that toppled President Hosni Mubarak. The balloons were actually condoms, with "From the youth of Egypt to the police on January 25'' written on them."
Here is a still from the video:
Someone should open a betting book on whether it will be 1/2/3 years for Zaid – god knows what has happened. We all know that Egyptians have a 'restricted' and simplistic sense of humor but this proves the point. Mao, Stalin, Hitler, Franco, Pol Pot and the KGB and the Stasi didn't have much humor as well.
https://www.stuff.co.nz/world/africa/10 ... ideo-prank
.
In 2014 alone, at least 30 journalists were arbitrarily arrested on charges of organizing or participating in demonstrations or supporting a terrorist organization.
https://rsf.org/en/news/five-year-jail- ... on-blogger
Here is a good one. Alaa Abdel Fatak was imprisoned for a wide range of offenses short of raping his mother. The major offense for which he got five years was an illegal demonstration. The problem for the prosecution and judge is that the relevant law under which he was charged didn't come into force until 5 days after the alleged offense. Therefore, but not in Egypt, there was no offense. What a rotten and shameless prosecution and judicial system.
He doesn't much look like a Brotherhood type or worse but what would I know.
Amr Hamzawy, a Cairo University Professor in economics was also charged, got out of the country and now works for the world famous Carnegie Endowment (who generally refuse to employ anyone with an Egyptian Education or a terrorist). He was sentenced to 3 years jail for 'insulting the judiciary' although there were no specific instances of anything he had said that could be construed that way. The Judges got E1 million compensation. (Given its not rational to say anything positive about the judges does that mean that all factual comments will be insulting?)
The offense was a tweet about the court essentially closing down dozens of US NGO's for 'destabilizing' Egypt, and "undermine(ing) Egypt's national security and lay out a sectarian, political map that serves United States and Israeli interests." (the judge was probably illiterate). And the deranged judge went further "the verdict continued, accusing the United States of seeking "to shake the security and stability of the receiving countries that are meant to be weakened and dismantled."
https://www.nytimes.com/2014/01/20/worl ... crime.html
In response Amr tweeted:
"Verdict in case of foreign funding of CS shocking, transparency lacking, facts undocumented & politicization evident," Seems moderate I would have suggested the judges were deranged/on heroin/ being paid/being threatened or 'offered personal services'.
Amr is a bit of a velvet revolution type, high style, intellectual – just the type the 3rd and 4th raters in Egypt are glad to be rid of so their miserable abilities can look better in the desert they have cleared. A point much missed Amr is young, Cairo doesn't like young whilst judges are so old most are on life support.
He looks like a pretty normal, but good time, guy.
In the 'good' days 5 years ago the Pew survey showed that the average Egyptian thought that judges/courts were the most corrupt institution in Egypt – the judiciary ignored this and did nothing to reform itself. So contempt against them seems slightly short of universal in Egypt – people even tell this to strangers working for Pew. Maybe the judges sensitivity is based on two facts. Contempt is near universal. Contempt is based on fact.
Completely off point. 'Everyone' says that Morsi's ouster was near universally supported at the time. The Pew survey in 2014 says otherwise. What do you believe?
The Tamarod Alliance – the one with 1,000,000,000 signatures opposing Morsi which we now know was funded by the army and Sawiris and other millionaires and has now entirely disappeared (if indeed it ever existed) wasn't as popular at the time according to this survey:
Back to the subject. The courts were viewed less favorably at that time than the police – that's an achievement or is it dechievement. My guess is that things have got worse probably because the courts do a bad job:
In December 2017 about 23 persons, including lawyers and academics were jailed and fined for insulting the 'perfect' judiciary. Former Court of Cassation (most senior court) Vice President Mahmoud al-Khodairy was also jailed for insulting the judiciary. Its starting to not make sense. Others jailed including MP's and TV presenters, establishment journalist Halim Qandil, Abdul-Rahman al-Qaradawi a poet also seems to have been sentenced to 5 years for spreading false news (no specifics given and no evidence from the state that it was false) but may have got out of the country.
Most jurisdictions have insulting courts/contempt of court offences. Invariably the offence includes failing to implement a court decision or defying its judgment. In the case of insult/contempt its almost always about bad behavior in the court or mad screaming rants outside. What is interesting in Egypt is that the offence is always about individuals – usually educated middle class liberals making not immoderate comments outside the court but never about the bureaucrats, police and army that routinely defy a court decision. For example the recent army eviction of hundreds or thousands of poor people from an island a billionaire wanted to turn into upper class housing was in defiance of a court order protecting them – the court never acted to 'discipline' the army/police for defying the court – the courts never discipline the powerful. Meanwhile 32 military and elite Nile-Side private properties in the Cairo region were not evicted in compliance with the same law.
Reporters Without Borders say: "At least 35 journalists, citizen-journalists and bloggers are currently detained in Egypt"
https://www.ifex.org/egypt/2018/05/11/b ... -arrested/
. I wonder how long you can be detained without charge or trail – indefinitely? Do you ever get to meet a lawyer?
Others locked up include Mahmoud Abu Zeid, blogger Alaa Abd El Fattah. The 36-year-old father and husband was a leading voice in the 2011 protests that helped to overthrow former president Hosni Mubarak. Abd El Fattah faces an additional jail term for "insulting" the judiciary over a tweet that criticized Egypt's justice system for its lack of independence. In 2016, the U.N. Working Group on Arbitrary Detention concluded that Alaa's detention is "arbitrary" and identified several irregularities in his trial. "Mr. Abd El Fattah has not been guaranteed the international norms of due process and guarantees to a fair trial," the group said. the trial of photographer Mahmoud Abu Zeid (known as Shawkan) was once again postponed. Shawkan, who has been in pretrial detention for five years, will appear before court again Oct. 24. He was arrested in August 2013 while photographing Egyptian security officers using undue force against protesters who were opposing the ousting of Morsi. Azza al-Henawi has been referred in the last week for an expedited disciplinary trial on charges of spreading misinformation and insulting political figures on her private social media accounts. Spokesman of the Administrative Court Mohamed Samir announced that the court received a complaint from the president of the Media Press Center Hussein Zein against Al-Henawi over her conducting a 36-minute-phone interview with an anti-Egyptian-state channel, where she discussed Egypt's violations against the press in 2017.
The best charge is membership of the Brotherhood, its always used even though no actual evidence is led. 10 years is the usual outcome and Egyptian judges never acquit because the State Prosecution Service is always right.
If you can jail 57 people for waving a flag at a concert you can do anything – what offence did they commit or does that not matter? Relatedly which gives you a picture that the Egyptian mind is closed: "Egypt's Supreme Council for Media Regulation issued an order to ban all forms of promotion or sympathy towards the LGBT community on media outlets in addition to their appearance on media outlets….the statement said that it is only permissible for homosexual people to appear in the media to show repentance and admit their homosexuality as non-acceptable behavior." I guess that means no one on screen and banning of certain US/UK/EU movies, adverts, TV, documentaries and chat shows. They will need at least 10,000 State Security Staff on this one – lets hope their work is not so exhausting they need to strip off.
http://www.egyptindependent.com/egypt-i ... y-members/
In 2016 a doctor, Taher Mokhtar, was arrested. He had been researching conditions in prisons but apparently the State Security Service found the usual: electronic devices and papers containing "allegations against the current government" and "provocative, inciteful slogans against the state,". For reasons unclear they arrested two of his flatmates. (Am I mad but isn't criticism of a particular government/Minister/police chief not about the 'state' but just about people in these jobs for a short time).
https://www.hrw.org/news/2016/05/03/egy ... conditions
. At the time he was working as an intern at the El-Nadeem center, a rehabilitation facility for victims of violence and torture, founded in 1993 but shut down by the Egyptian junta as the numbers of prisoners and bashing exploded. He subsequently fled the country which probably suited the police who want all 'troublemakers' out or in jail. What happened to his two co-accused is not clear – maybe they are in jail.
The abuses in one prison have been systematically and thoroughly documented.
https://www.hrw.org/report/2016/09/28/w ... ion-prison
. The Guardian thinks there is good evidence that the President himself has given specific direction for a 'torture assembly line'. If true this is much worse than the 3 previous military dictators in Egypt and Morsi never did that.
https://www.theguardian.com/global-deve ... ch-al-sisi
. Others who are paid by the government think black is white. The Egyptian Human Rights Committee denied the allegations, claiming that no political prisoners had ever reported incidents of torture. Their credibility is probably zero and as is always the case they produce no evidence to contradict the views they dislike – evidence is a swear word in Egypt.
In June of last year, and connected with the debate about handing over those islands to the Saudi's – who paid $US20 billion for them (the money went missing and can't be found except in military hardware) 190 'activists' were rounded up. Many were lawyers, some moderate political figures and none I can find were bomb throwing terrorists.
https://www.hrw.org/news/2017/06/15/egy ... c-freedoms
. Khaled Ali a previous Presidential candidate was charged with the criminal offence of "committing a scandalous act" in public. Does it get madder – bring back Evelyn Waugh.
Just recently two police, a lieutenant colonel and captain with the national security service, were acquitted of bashing a lawyer, Karim Hanfdy, to death. Oddly the initial court convicted them of this. An independent medical report stated that 10 of his ribs were broken and his brain had hemorrhaged – he must have accidentally fallen over. Not accidentally he specialized in defending clients who had been abused – although he was a respected member of a specialized committee of the Lawyers Syndicate. This was not a bomber. His charges of participating in a demonstration were completely bogus and supported by no evidence and they arrested him ages later in the middle of the night in his mother's flat. But the bashings got him to confess in a YouTube video – an odd communication method for the world's greatest police to use. Apparently the Matariya, Police Station in North Cairo is a real killing/bashing ground. Another lawyer was killed at the same station at around the same time. At least another 7, and possibly 9, have been murdered by police at the same place.
https://www.theguardian.com/world/2015/ ... ce-custody
Here is the dead Hanfdy with his orphans.
The legal profession after a few whimpers is entirely silent and therefore displays all the integrity most have come to expect from it. Their view about what Rule of Law is would be interesting to hear.
Nine policemen were committed for trial on Thursday a week ago on charges of beating a detainee to death in a police station in the southern town of Luxor.
Abdul Assiz Youssef a lawyer has been rounded up
http://www.middleeasteye.net/sites/defa ... 20crop.jpg
A month ago Hisham Genena, a former Vice-Presidential candidate, head of the anti-corruption bureau and a man of high integrity was jailed for 5 years for spreading false news – the prosecution was 'non-specific' about what news and didn't attempt to prove it was false. That the court accepted this is more like Germany/Russia 1938 than anything else I can think of.
https://www.reuters.com/article/us-egyp ... SKBN1HV17I
Sami Anan the former head of army and Presidential candidate was arrested, as was his son and daughter-in-law (pure Stalin to round up the whole family). Alleged offences included bestiality until al Azhar pointed out that its halal. Anan has been detained for nearly 3 months regarding alleged offences concerning the documentation in his application to stand for President. I would have thought that was a civil offence not requiring jail/detention, he has not been formally charged, has not appeared before a court – how can this happen and a judge not order a charge, court appearance or release on bail.
Of course there are 'forcible disappearances' which have nothing to do with charges or courts and some of these people disappear permanently.
Here are a few recent examples connected with the paranoia of the Junta about the election.
On the morning of February 4, 2018 - at 11 am - contact with trainee journalists Hassan al-Banna Mubarak and Mustapha al-Aasar was interrupted. Their lawyers later learned that they had been arrested by a security campaign of the National Security, when they were traveling in a "microbus" from their residence in the Faisal district of the Giza governorate to Hassan's work place in Dokki district.
Al-Aasar works as a trainee journalist at the Ultra Voice website, while Hassan works as an intern at the desk for Al-Shorouk newspaper. The two journalists remained under enforced disappearance for 13 days.
He learned that Hassan and al-Aasar had been interrogated on Thursday (February 15th) and the prosecution decided to detain them for 15 days in case No. 441 of 2018 after charging them with joining a group established against the law and publishing false news. Likely complete rot and likely known to be so. No evidence was produced at his court hearing – how can a court agree to a detention with no evidence.
The arrest of journalist Hassan al-Banna Mubarak was a coincidence in view of his presence with his flatmate, who was followed by the police for participating in the filming of a number of public and political figures in Egypt. This film was being prepared for marketing purposes in one of the channels that have strained relations with the Egyptian authorities.
End of Part 1.