Savitsky museum Uzbekistan
It's a story about dictatorships – how they hate change, deal harshly with people with novel ideas, see art as propaganda but how some brave people can preserve what is creative and unusual both in themselves and in saved objects.
The paintings in this museum were some of the most advanced paintings in the world for the period 1900-1935 – and secretly collected later by one man and illegally and in secret transported to Uzbekistan for safety whilst much that was left behind was burned and artists persecuted or worse by Stalin.
The Russian politics before the Revolution may have been decadent but art, music, dance, literature and business were dynamic, modern and changing rapidly. Many of the best in Moscow and Leningrad, who collected Picasso and Matisse etc., were Jewish or members of the new commercial class. Therefore their tastes and that style was seen as capitalist (?) by the communists.
Here are some paintings saved and stored, still, in Uzbekistan.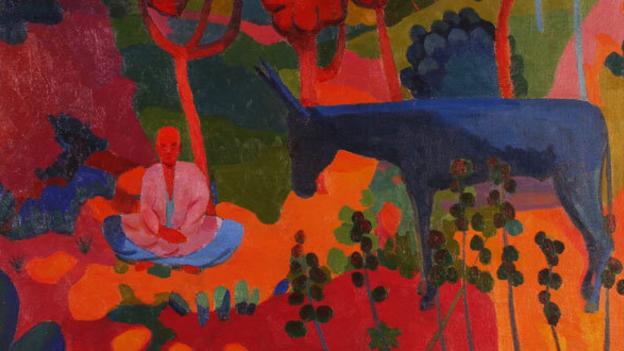 Local ethnic themes were used by painters exiled to this end of the earth.
Cleaning out/killing modern artists left Stalin and Lenin space for garbage propaganda. Amazing for a creature who consumed almost as many Hollywood Westerns as vodka.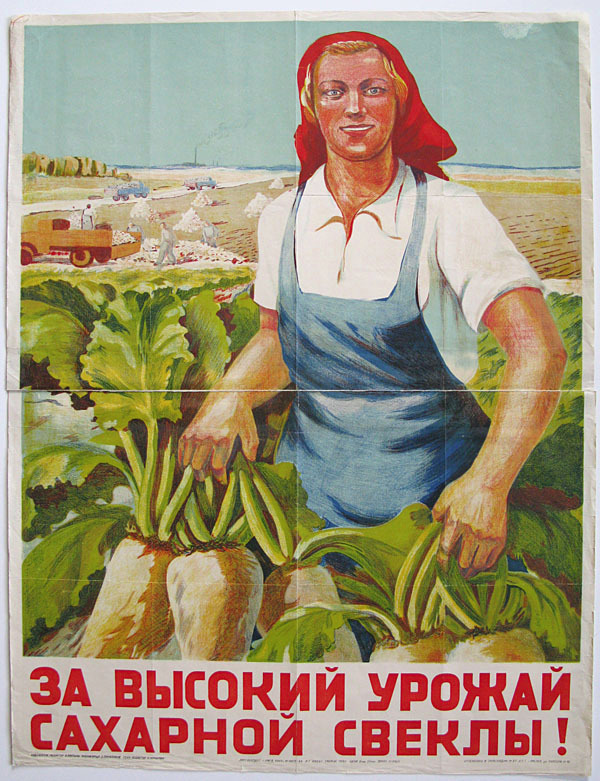 A 2011 doco. Desert of Forbidden Art, not made by Russians but by Yanks, brought this collection to attention and international technical and financial support for its preservation – no not Russian, Yank. Universally the doco has very positive views from all of the great newspapers in the world – but not the Russians
It seems to be free online in a website I'm unfamiliar with but seems legal.
http://moviesonline.wf/watch/QvM8R1d2-t ... n-art.html
The PBS description.
http://www.pbs.org/independentlens/cont ... lery-html/
NYT review.
https://www.nytimes.com/2011/03/08/arts ... nukus.html
Amazon offers streaming and buying
The filmmakers web site
https://www.desertofforbiddenart.com/
The museum website
http://savitskycollection.org/
Finally a painting from a female artist, not in this collection, which appears conventional until you know the date – 1908 – Zinaida Evgenievna Serebriakova. Not what you expect of repressive Tsarist Russia where she wasn't jailed for being modern. After the revolution things changed and conformity was an absolute. Her husband died in a communist jail, she later left after the revolution for Paris with approval from the killers to do an overseas job, she was refused re-entry, got two of her young children out but the government refused the other 2 – allowed back 36 years later. She was a conventional realist/impressionist but even that was too much for the Supreme Rulers who wanted total control.
Its difficult to know what this means except that Russia, even in the bad days, was a highly creative and experimental place, that great bravery was shown in the face of death and that the 'best' efforts of one of the most brutal regimes in history failed. Their propaganda art is a joke and the people they killed are hunted nowadays, not for their blood, but for what they produced. They survived, and with integrity, whilst the rulers are reviled.
As a class these artists and intellectuals showed extreme bravery in contrast, for example, to the near complete moral collapse of their equivalents in Nazi occupied France after 1940. Bravery amongst most similar Egyptians is as rare as hen's teeth – and their purchase price wasn't very high.
Whether its painters, composers or scientists these types of government want control, fear change, demand conformity and secretly know their inferiority. They always want to destroy non-conformists – even composers – Shostakovich.
The TV doco is well worth watching but its plot is a bit messy.
Sotheby's and Christie's meanwhile sell the paintings from the purge period for millions and from the more recent period in the hundreds of thousands – Stg. There are rich collectors who want all they can get. Unlike in Egypt rich Russians are now aggressive collectors of their own history whereas to rich Egyptians the past is dead or concealed.
Back then as now women artists were near dominant in the profession – not what you would expect – and modern auctions of historic female artists exceed Stg2 million for a single painting -
A good article on the suppression of or ignoring of the past in Egyptian art for political purposes.
https://www.thecairoreview.com/tahrir-f ... yesterday/
The Financial Times even covers the suppression of artists and galleries in Cairo – amazing.
https://www.ft.com/content/143aa86c-840 ... a4754b5a0e
Of course dictatorships don't just repress the modern in art but also in literature, music, film, Darwinism, philosophy, science, medicine, education, psychology and any other areas that don't fit their twisted monomaniacal view of reality and need for power.