National Museum of Egyptian Civilization.
The Giza monolith isn't yet finished (it had a big fire a few weeks ago – precise details a State Secret in a Military Zone), millions have recently been spent on the bombed Islamic Museum and no purpose announced for the old Tahir Museum – you think that would be enough, 12-22 regional museums were 'built by' Madame Mubarak – many of them now in moth balls/care and maintenance. But no. NMEC (National Museum of Egyptian Civilization) is to (partially) open.
The major press report is at:
http://www.dailynewsegypt.com/2016/08/29/540904/
Like most Egyptian press releases they pose more questions than they answer. For example in this case the Museum will have display space of only about 17% of its total and space for administrators will be the same as for display. Only a small amount of display space (4%) will initially open but they will open the theatre, cinema, restaurant and 42 stores (11 'antique' stores). So 1/6th will be for display.
Its not going to be a spectacular opening because this is what they will have on display: 'an exhibition of Egyptian crafts throughout different eras' during the opening ceremony. The hall will present four Egyptian crafts, including pottery, carpentry, weaving, and jewellery, on an area of 1,000 sqm. It will display more than 400 artefacts'
The second stage will be ready by late 2018, with the army doing the building, with no dates for stage 3.
The press report gets a bit incoherent when excuses are given for delay – no mention that UNESCO is paying half – with the following odd comment: 'The decline of tourism to Egypt has mainly affected the revenue of the International Campaign to Save the Monuments of Nubia, which finances the museum project.'
The Nubia fund depends on the revenues of selling stamps to foreign visitors to Egypt. Each stamp costs $2 and the revenues are divided among three projects. They include the Nubia Museum, the rock temples that were moved due to the High Dam project, and the NMEC, which acquires the largest share as it is still under construction.
The Nubia Museum and the rock temples in Aswan only need maintenance, which costs $2m monthly, as well as salaries for about 800 employees." $2 million a month (plus?) and 800 employees in Nubia. Amazing. The British Museum has about 1,000 employees for one of the greatest museums in the world.
The high official also says that the new Civilization museum will be in the mummy storage/restoration/study business. Thought Giza was doing this in its 12 new labs paid for by the Japs.
According to UNESCO the new museum at Fustat (close to Coptic Cairo) has the fuzzy objectives of:
'It will be the only museum in Egypt to present the full range of the richness and diversity of Egyptian civilization throughout the ages, from prehistoric times to present day.
One of its objectives, the others are not mentioned, is according to UNESCO:
"is to share knowledge and to connect with the surrounding Egyptian society as well as to offer international visitors a richer and deeper insight of what Egyptian culture can mean throughout the ages. Six major themes will help the visitors to get a better understanding of the museum's purpose: Dawn of civilization, the Nile, Writing, State and society, Material culture, Beliefs and thinking." That's odd. Writing met a dead end in Egypt - it's the Fertile Crescent cuneiform system we follow when Hawass isn't demanding the Egyptian (dis)Education Ministry to teach hieroglyphics to illiterate kids, I thought Egyptian civilization collapsed 2,5000 years ago following which it was just a minor colony, followed by perverted Mameluke's, Ottomans (keep this secret) and Albanians until maybe 1952, material culture does that mean why it was once rich but has been bankrupt/spendthrift for 150 years and under military dictatorship for 70 – two technical insolvencies? I'm leaving out 700 years of mass slavery into Egypt from black Africa.
The Museum's Facebook page is a bit different but equally vague: "NMEC's mission is to present to its visitors Egyptian Civilization - one of the main roots of world civilization - as a layered cumulative product of the interaction of the Egyptian people on their land through history." Rot – other that Grecian Alex the connections between Egyptian culture, other than slavery, and the world have been minimal,
The then Antiquities Minister, Damaty, confusingly said in 2014 that:' "Visitors to the museum will not only explore the grandeur of the Pharaohs and queens that ruled Egypt, but will also see how Egypt, that had reached the peak of power during the New Kingdom era, has endured a decline period under the occupation made by several nations including the Hyksos, Greeks and Assyrians,". Sounds a bit like what Giza has been built at huge cost to do - but what do I know. His excellency has a narrow view of the period of decline/occupation/conquest by others.
http://thecairopost.youm7.com/news/1303 ... ion-museum
The Cairo Post 2014 article gives the cost at $US200 million divided about half each between UNESCO and the government. Seems surprisingly cheap. Its remarkable that no Egyptian or International corporation, no rich Egyptian and no rich Gulf culture NGO seems to have given a penny or an object. Is this because the Army wants all the credit?
The NMEC website is not operating so it's a bit hard to know what is going on except from government press releases.
Cairoobserver, which usually has a good nose, simply states that 'little is known. They are not nice people at this magazine, which follows most of the building and property development fiascos in Cairo, when they say: These urban design moves make clear that security was a driving force for the design process (if there was a process) and this security-minded approach shows not only on the site plan but also in the architectural design of the museum which mimics a storage facility rather than a public museum.
http://cairobserver.com/post/2977074354 ... 8RoRbXj-C4
It was started in 1982 and due for completion in 2009. In 2010 the government announced it would open in September 2011. In September of last year they announced a temporary "Crafts and Industries through the Ages" exhibition. I don't think it went ahead as planned in October but that isn't the odd bit. This exhibition was to be based on borrowed exhibits 'carefully selected from the Egyptian Museum in Cairo's Egyptian Museum, Coptic Museum, Museum of Islamic Civilization and Al-Manial Palace Museum, as well as Alexandria's Jewelry Museum." Maybe they don't have any holdings. What they did promise was 'A multi-media electronic guide will be available. '
http://english.ahram.org.eg/NewsContent ... nises.aspx
A year or so later – nothing.
The architects image - it sort of looks OK.The reality is quite different and in the decades much has been changed to turn it into more of a warehouse surrounded by concrete.
A long puff piece on what the museum will do is at:
http://communitytimes.me/the-national-m ... stat-city/
which is an Egyptian magazine that I have only just discovered.
Is this another fiasco/white elephant or a sure fire tourist magnet. Can't see too many flocking to the handicrafts exhibition. Its interesting that Egypt's museums publish no stats on attendance but local writers often say that Egyptians, except upper middle, stay away therefore all these billions and scores of museums can only have a tourist objective – yet I suspect that tourist numbers to them are often less that asserted, most are well away from the beach whale tourists, the beach whales aren't much interested in museums, the museums are badly managed and items very poorly displayed, book shops at museums are pathetic, the museums scoff at western assistance/western assistance is hardly ever offered (its unclear) so I wonder whether this money makes much sense.
Anyway which country builds museums for tourists – you build them for yourself except that Egyptians stay away.
Here is a local and emotional article about how the museums are built for tourists, shockingly designed and set out and how even middle class Egyptians are treated badly in getting in.
http://www.jadaliyya.com/Details/24202/ ... ian-Museum
The Egyptian author now works for the British Museum as a specialist in modern Egyptian architecture – something that only interests Egyptians who drive bulldozers. My god he publishes prolifically in learned journals – he is probably a pervert – or a terrorist – or both.
The Civilization museum fits in well on this ugly and badly designed stereotype. Here is one of their own promotional photos of Fustat using a fish eye lens – you judge their promotional/design skills: The earlier design had terraced areas of mixed grass and stone/concrete - now its all concrete and these mad 20 foot high cauldrons. I think a deal of the concrete is for parking - the Cairo upper classes don't like walking very far. In any event someone might shoot them.
Its looks more a guarded fort that a museum but maybe in Egypt there is no difference. I hope the machine gun emplacements give a wide angled view of all threats.
It was designed initially by Ghazali Kessiba who was probably an aged Egyptian academic. If he designed any other building in the world I can't find them. Like most Egyptian academics he published no articles or books. He barely exists on the net yet he was given this huge contract – allegedly via international competition – really. The 'Egyptian' architect of the museum web site is at:
http://avestagroup.eu/en/projects/natio ... lization-/
and it looks like it will have the charm and style of a battle ship. Avesta is not so much an architecture practice but a culture planner, builder and operator. So another very odd and unqualified partner to join the long line in the other mega projects. Their successes are hard to find.
Here is another angle, not fully finished; of its beautiful Nile side perspective and its well designed integration with the Nile, its bank and openness to an attractive view. You can see the architect and builders have taken 'advantage' of the location. I think the earlier design may have been better - now it looks like a cheap storage center closely abutting a river.
Most architects would try terracing, maybe with trees and plants, but not an Egyptian architect/builder. Technology to reduce the retailed heat and glare from the concrete would be a good idea – but ideas don't keep your job in Egypt. To me it seems an unnecessarily large bit on concrete for a car park – hot on a hot day and a 'superb' source of dust/sand flurries. There seem to be no shaded disembarkation areas for busloads of beached whales. A hundred years ago central Cairo was shop fronts were full of huge canvas awnings – they did the job, weren't clunky (in fact a beautiful slim clean line), didn't destroy the architecture and were cheap. At night just roll them up.
Overall the new museum isn't bad, its near revolting and in one of the most sensitive and ancient architectural areas of Cairo where all other buildings are low rise, low volume and low scale. The Supreme Antiques say it cost $US200 million – I don't believe it. UNESCO paid half.
Here is the interior – note the wasted vertical space, the 4+ grotesque video screens (so high up as to have no dramatic/visual impact on customers – are customers meant to stand in groups to watch them and clog up around the cases/impede group movement), the very few and heavy, ugly, too high, display cases, the few items in the cases – many of them small, and all seem pottery. The exposed ceiling is ugly and a sign of poor design/workmanship/ran out of money.
Contrast this with the Islamic Museum where the cases are in the middle of the room, the walls are used for objects and the color scheme is attractive and the materials – particularly the floor, very fine. There is also natural light. Notice they use ceiling spotlights rather than the Civilization which uses lights inside the case. They use simple glass panels to protect the tiles/ceramics on the wayy which still allow you to get close.
I don't know who runs/designs the Islamic Museum but they know a lot more than their Supremicies (identity and CV's concealed on their web-site) about developing images/collections which are balanced, restrained but powerful rather than the scatter gun/shopping mall approach of others.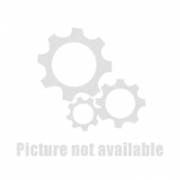 I've always thought the Islamic the undiscovered, to tourists, museum in Cairo with an attractive garden to sit in.
Here is another clunky ugly display cabinet in the Civilization Museum which contrasts with the delicacy of the contents. This one is crowded, probably with trivia, and has no labeling/description. For some less is more/there are only a few great things – in Egypt its unload the barrel contents.
The Minister is being shown some Pharonic objects which are unlabeled and in cabinets with no lights and which would need to be partially destroyed to install lights.
There is almost nothing on display which must make the jobs of the thousands of staff easy:
They are displaying traditional/ethnic items – which is good but they don't know how to do it. Here is a Bedouin woman's dress. The lack of traditional shoes is a pity – maybe someone stole them.:
Its in a glass case yet the French display half million dollar couturier dresses in the 'open air' which helps show the detail but the Egyptians know better.
With the new Museum of Supreme Egyptian Civilization there is a ridiculous outside theatre with an ugly view of the backsides of a few buildings and no (at this stage) shade. I'd love to know what their plans for this are and how often it will be used. Even for nighttime performances that mass of concrete will hold its heat so sun-burnt bottoms aren't out of the question if you don't use sun-block.
They have a splendid purpose built internal theatre which I think is for Nuremberg Rallies because it has no screen but has the standard elevated High Supremacy timber Dais which restricts its use to only one purpose – harangues or press conferences by Very Important People.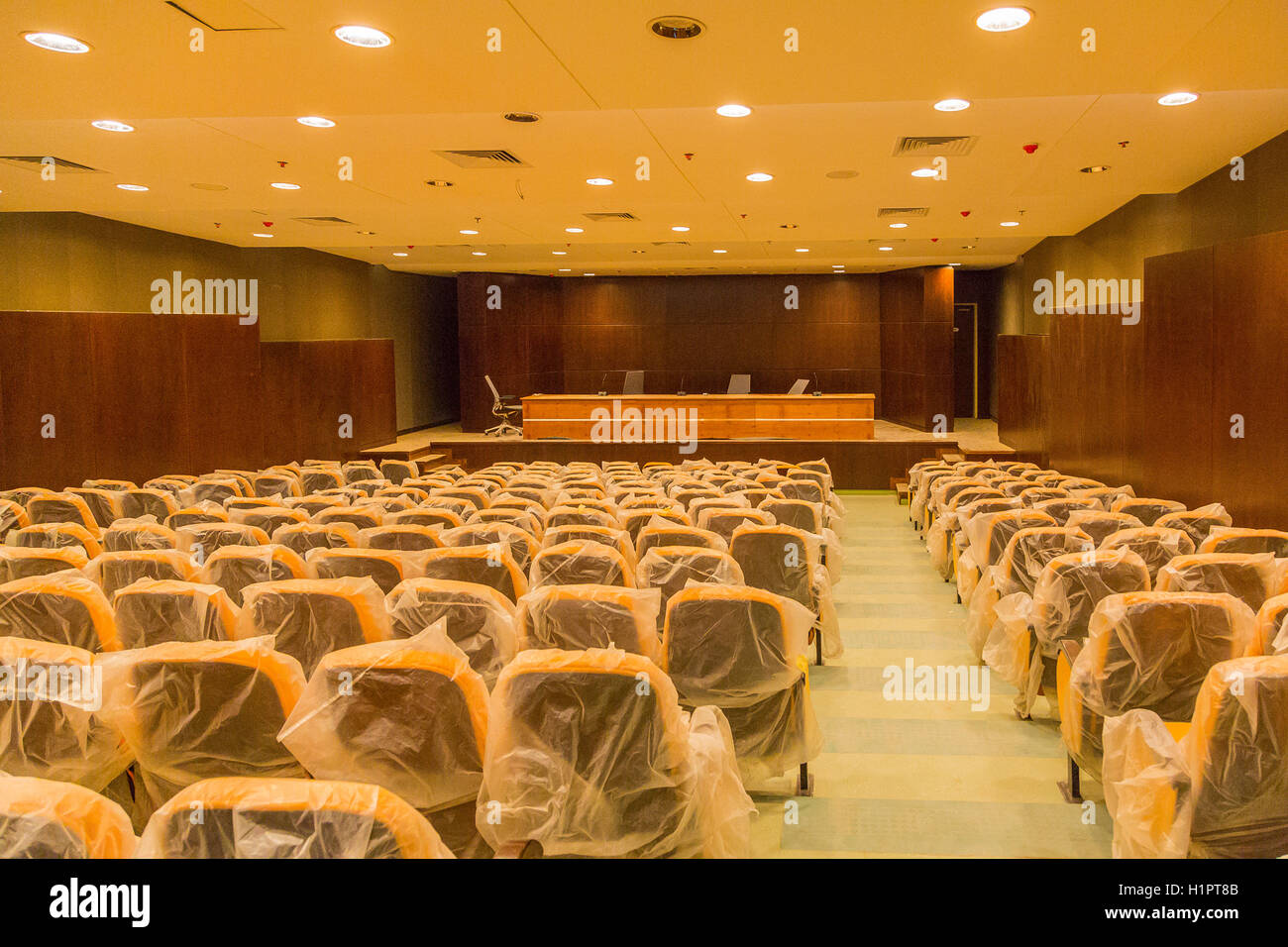 They do have a specialist film theatre that sticks to the rule that all buildings/rooms in Egypt should have an inflexible single purpose that takes no account of need or usage or of the future and nothing should be flexible and multi-purpose because that would mean there would be no justification for endless new government buildings.
The Civilization Museum is another of the many giant Egyptian buildings for small men – getting smaller. The smaller Luxor Museum is only slightly less unattractive although its architect, Hakim, went on to design the brilliant Aswan museum in his 90th year – I think a clever assistant actually did it because its design is radically different to his previous Stalin style but in Egypt the old men always get the credit.
Who is going to run all this concrete? The Director of the Civilization Museum, Saeed, is 'fully' qualified but in a way that escapes me. He is an engineer, a 'graduate' of no more than a sad Cairo university, no museum qualifications, no history qualifications and little/no management experience. Whilst 'managing' Fustat he appears to be also 'managing' the Nubia fund for UNESCO and Egypt. How he can do both or is qualified to do so is hard to understand – you would need to ask UNESCO and they thought Farag good. Whether he is military is impossible to determine because as usual for Egyptian public officials they issue no CV (many of them lie including one current female minister, at least one al Ahram features/opinion writer and the horrible UNESCO applicant). As is common the announcement of his appointment gave no reasons/previous achievements/education/objectives/salary/performance indicators – wonder why? The future is clear.
If you could check the birth and marriage registration records I'm pretty sure that he would be like a lot of other odd appointments – he's related by blood or marriage to someone important.
The Museum objectives are unclear/muddled and it has announced it will feature Egyptology. Some suggest its holdings/reserve is very thin and that it will need to pillage other museums to have anything to show. Maybe they will burn down the old Egyptology museum (no announcement on what is to happen to it after 11 years of building the new one) to get more patrons. Maybe they could pillage the Islamic Museum.
It's a new museum with no pre-existing holdings of objects, what did UNESCO think – sorry, UNESCO doesn't think – it didn't in Luxor – it just wins friends and looks good with our wasted money. Did no one worry about overlap/duplication nor suggest consolidation of collections or expansion of an existing facility.
There is theft at this museum and two curators were arrested in 2015 for stealing objects (4th Dynasty) and replacing them with replicas. One assumes that if they were caught the problem is much bigger and that if senior people were doing it there was a bigger culture of theft at lower levels.
http://www.dailymail.co.uk/wires/afp/ar ... hefts.html
The Aswan Museum also seems to have 'problems'
http://live.aljazeera.com/Event/Egypt_L ... /101017105
There is something wrong with Civilization's curators. In the last 2 weeks 1 or more have been refused entry to the UK. My guess is that they fouled up their documentation as part of a generally ill managed work life.
https://hyperallergic.com/455370/three- ... -barriers/
Mis management is infections and includes the leaders of the museum. You get a picture of the chaos at the top of the Civilization Museum when UNESCO minutes of a late 2017 meeting state that the restoration labs of the new Fustat museum are now outfitted with all the equipment expropriated from the Aswan Museum – they just cleaned it out. Egyptian management and planning skills are well 'known – just grab the nearest thing at the last moment'. They had 11 years to plan for this and they didn't. Presumably the New Director of Civilization did this, knew it was coming and hadn't planned for it and hasn't replaced what he took from the Aswan. Sometimes its like moving deck chairs on the titanic or is it more like pea and thimble.
Note the above 10 foot steel/cyclone wire fence around the new museum – very beautiful. Another photo, location a bit unclear, it could be GEM but claims to be NMEC – Civilization looks like 25-30 feet high. You can never be too safe. Lets hope there is lots of space for the machine guns:
With NMEC the complete absence of trees and greenery is a real feature. UNESCO sponsored and pushed for this – they have infallible judgment as seen from their apt report on Luxor (the useless US golf course designing consultancy that did the Luxor plan) bulldozing Luxor project and support for Farag's excesses including evicting poor people on the west bank and bulldozing the houses of people on the east. At the end of it the problem of the water table/salt damaging ancient structures is still not fixed.