New Museum in Alex.
Some things don't get noticed in the hullabaloo of building the 'worlds greatest…(fill in the blank)'
There is a new Arabic Calligraphy Museum in Alex. Its small, brilliantly and elegantly designed inside and out and looks inviting. Opened in 2015 and possibly still open.
Here is the exterior. Simple, cheap and dramatic.
Its located a couple of hundred meters to the east of the railway station and is a renovation/refacing with a complete interior do-over. rather than a new build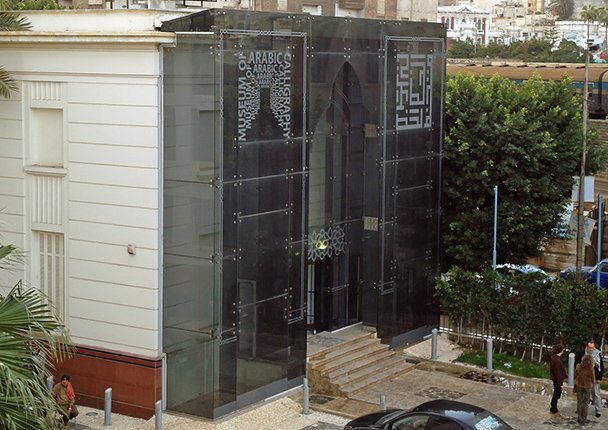 Done by Archinos Architecture, a Cairo based firm,
https://www.archinos.com/
with a lot of conservation work of historical buildings, is a big critic of the government letting central Cairo fall down and of heir mad new cities and founded by Agnieszka Dobrowolska who unlike all other Cairo architects is acclaimed in the west.
Of the much other work they have done in Islamic Cairo here is one small example: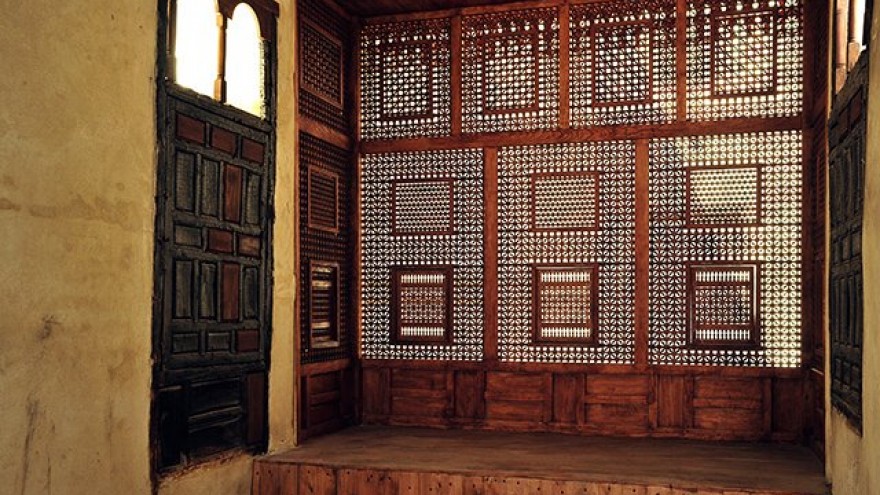 http://www.designindaba.com/articles/po ... l-heritage
This Calligraphy Museum was formerly the Hussein Sobhy Museum of Fine Arts situated in Moharram Bey area which I think had been closed for 2,500 years by the Supreme Antiques who aren't much interested in art let alone modern art. Sometimes it was called the Seif and Adham Wanly (brothers) Egyptian Art Collection with 3166 objects the current whereabouts of which are unclear. Seif studied in Italy and some of his paintings bear the influence of Italian Modernism/Futurism of the pre WW2 period. Italian influences in Alex were greater than expected and included at least the art theorist and Fascist Marinetti, the poet and Fascist Ungaretti, many of the heads of government art schools (something never allowed today so that 3rd rate locals can get a job) and Nelson Morpurgo collector, sponsor and impresario.
http://www.somalipress.com/guides/cultu ... useum.html
One of Seif's paintings from the late 50's was sold by Christies in 2014 for $US65,000 (others have sold for much more) here it is: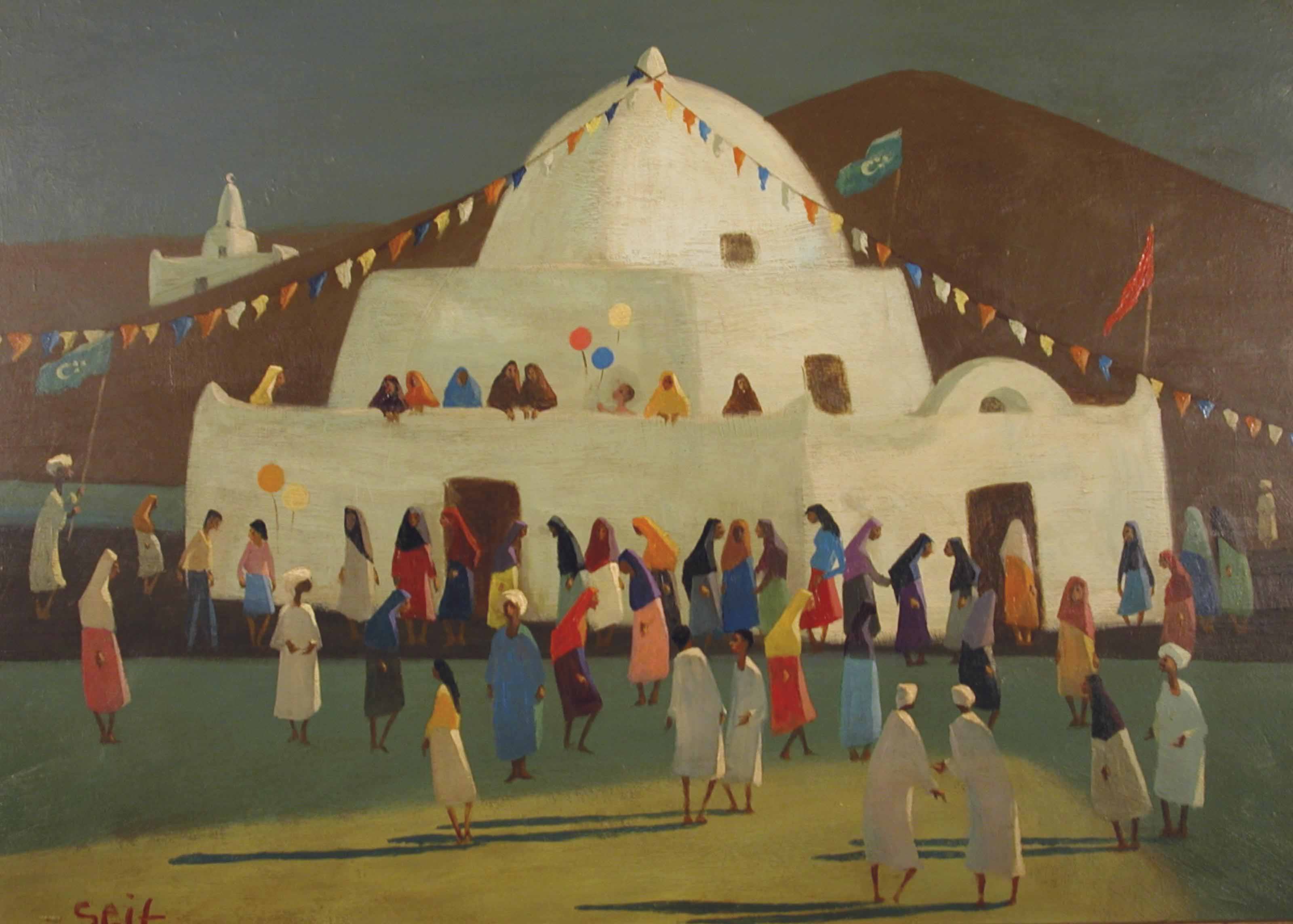 In typical fashion whilst there was once a museum dedicated to their art there was no catalogue of the paintings nor any publications whatsoever. The curatorial skills of the Supreme Antiques cannot be underestimated. God knows how the 77,000 of them fill their days. Because they have no information on the collection I'm guessing the Wanly's donated their art to the state trusting that it would be well looked after – silly fools.
https://egyptianstreets.com/2015/08/22/ ... pen-today/
Close by is the Baron Palace Menasha (could be a corruption of the name of the fabulously rich and sophisticated Menasche and other spellings who were kicked out/assets seized because they were Jews although Hungarian citizens) about which there is little information. Its probably in the 'care' of the Supreme Antiques because its locked up and falling down. As far as I can work out its style is Gothic Revival which is very unusual for Egypt. It could be the Menasche Synagogue because the Gothic window on the far left is similar to photographs of that building - who knows - it looks a mess. The data base of the Supreme Antiques assets is incomplete after 70 years, the information available scant and photos scarce.
Another example is a Cattai/Cattaui house in Cairo which is Gothic gone mad.
This house was in Garden City, taken and bulldozed under Nasser. The family were senior advisors to the Khdieve, Ministers in governments, superb collectors of art and books and generous patrons to worthy causes. They held major sugar farms in Kom Ombo. Whilst Jewish one family member became a Catholic Cardinal the only Egyptian to do so.
Most countries are proud of religious achievement – Hindu India is proud of Mother Teresa and even the Communist Poles were proud of John Paul II (when he wasn't trying to get rid of them) – but in Egypt achievement in the wider world is frowned upon. It's a bit like an Egyptian version of the off the wall comedies Little Britain/League of Gentlemen.